Don't need packaging? Bulk CDs or Bulk DVDs duplicated with your content
Rush Media Print also offers a variety of packaging options for bulk CDs and Bulk DVDs printing and duplication.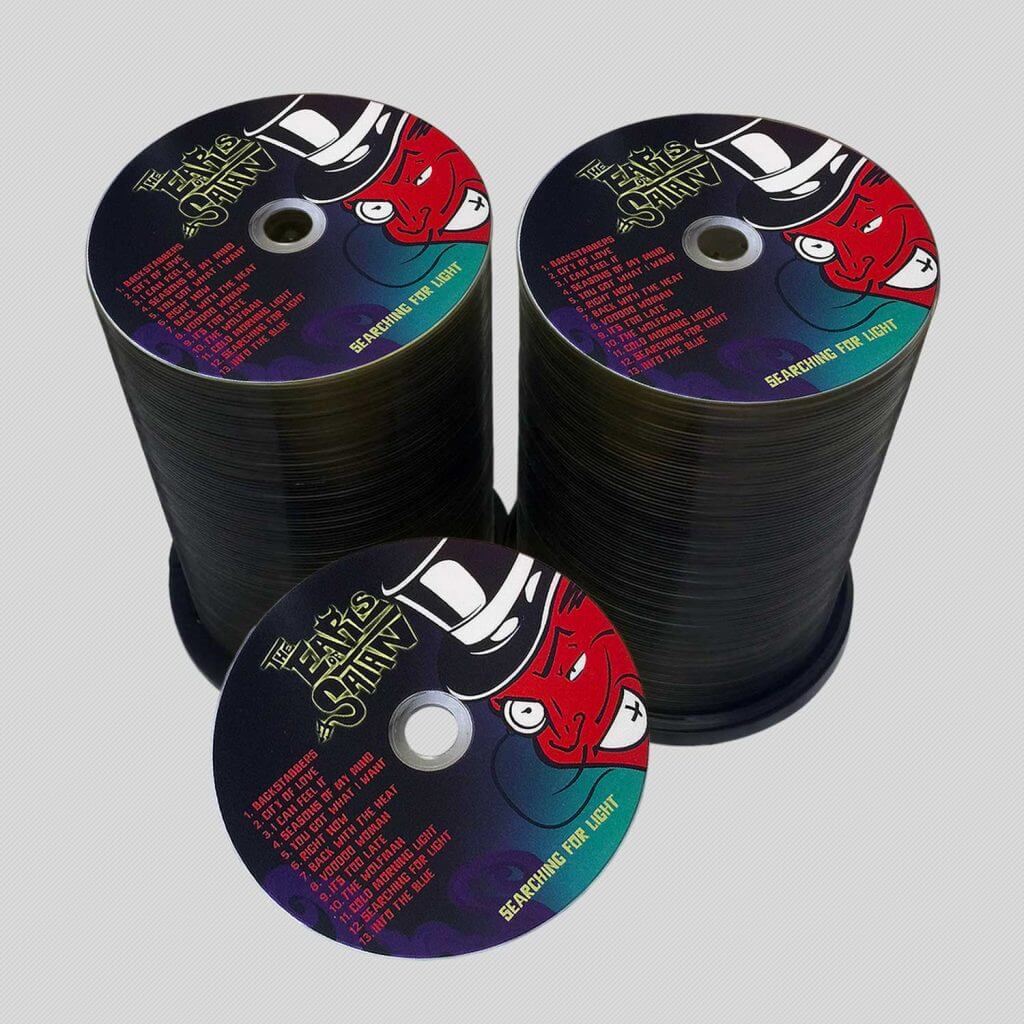 Bulk CDs and Bulk DVDs printing and disc duplication
Bulk CDs and bulk DVDs are ideal option when you don't want any cases or custom disc packaging. Whether you have your cases ready already or don't need cases or packaging at all, Bulk CDs and Bulk DVDs make the best choice when you want to keep multiple discs in one place. The discs are fully color printed and all the contents are copied on the printed discs.
When you order discs in quantity below 500, we duplicate the discs. For orders over 500 units, replicate the discs using the glass-master.  
Packaging options for CD duplication​
Rush Media Print offers range of packaging options from PVC sleeve to 8 panel Digipak for DVD and CD Duplication or replication job for the great price.
Just by following the simply steps below you can have your project underway in a matter of minutes.